3rd Edition of the Fertility Advances Meeting
07 November 2023
On 27th October, IBSA Iberia held the 3rd edition of the Fertility Advances Meeting. Under the slogan "Algo se está gestando," this edition brought together more than 150 specialists in assisted reproduction, providing them with a unique opportunity to explore the latest trends and advances in the field of fertility. The event took place in a revolutionary 360º space in Madrid, known for enhancing the sensory experience.
THE FUTURE OF ASSISTED REPRODUCTION
The Fertility Advances Meeting featured a lineup of distinguished speakers, including leading physicians and experts within the industry, who shared valuable insights in a series of captivating presentations:
Topics ranged from subjects such as the vaginal microbiome and its influence on progesterone levels, presented by Dr. Elena Labarta, a specialist in assisted reproduction at IVIRMA Valencia; to how ChatGPT can impact healthcare professionals and patients in the field of assisted reproduction, presented by Prof. Brian Subirana, Professor of Artificial Intelligence at EADA Business School.
The programme also included essential discussions on evidence-based medicine (Dr. Juan Antonio García Velasco), gentle stimulation versus conventional stimulation (Drs. Joaquín Llácer and Alfonso Bermejo), endocrine disruptors and their implications on fetal life (Dr. Juana María Delgado Saborit), the importance of progesterone levels beyond implantation (Dr. Buenaventura Coroleu), as well as the comprehensive approach to endometriosis (Dr. Dolors Manau).
A UNIQUE AND SUCCESSFUL MEETING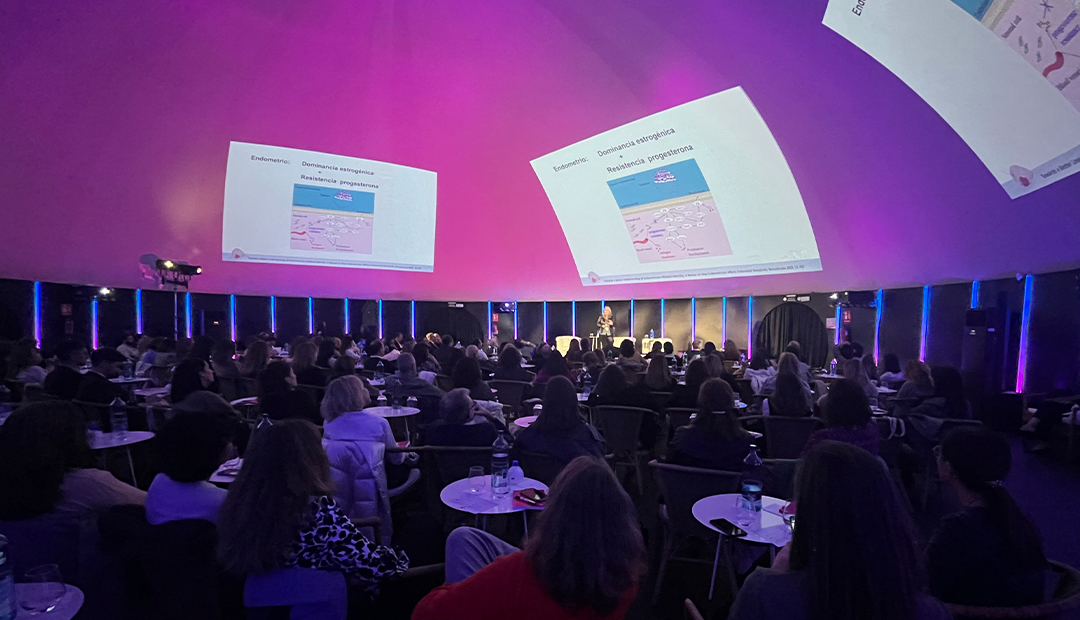 During the Fertility Advances Meeting 2023, professionals in the field of reproductive ART (Assisted Reproductive Techniques) had the opportunity to explore the latest trends and most groundbreaking advances in the industry, making the event a success.
IBSA Iberia is committed to driving innovation in reproductive health and looks forward to continuing collaborations with leading experts in the future to enhance the lives of people and families worldwide.
INNOVATION, A PILLAR FOR IBSA
IBSA Iberia showcases its dedication to incremental innovation not only in the field of fertility but also in the areas of dermoaesthetics and osteoarticular health. As part of this commitment, specialised events will be held in November to discuss the future of each therapeutic area.
On 11th November, the symposium "Ácido Hialurónico: Beyond the Last Frontier" will take place. Doctors and experts will explore the keys to the future of aesthetic medicine. Following this significant event, the Osteoarticular Advances Meeting dedicated to the latest advancements in this area, will be conducted in Palma de Mallorca.
If you wish to revisit the Fertility Advances Meeting 2023, access the resources through this link: ibsaiberiaadvances.com.
SHARE ON YOUR SOCIAL MEDIA CHANNELS